Do You Sell A Product or Service Worth Over $1500?
Would You Like a Proven System that Provides Qualified Leads and or Sales Every Week With Consistency and Predictability?
We are a Premium Adwords Agency
"We had a 12-month revenue target, We got close 3 months in and we actually hit that by the 5th month!"
What if you had A detailed Roadmap to that detailed exactly how to hit your revenue goals?
What if you had a Roadmap detailing exactly what you hoped to achieve within 12 months regarding increased revenue to your business.. and an exact plan detailing how it was going to happen??.. Have a quick listen to Gab's story.. 👊
From 240 Patient Inquiries a Month to Over 600 Inquiries Every Month, Predictably.

Dr. Andrews Clinic more than tripled their patient inquiries over a 3 month period with only a $450 increase in monthly ad budget.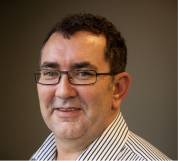 "I am very happy with the level of results you are achieving. From our side, we continue to receive a high level of appointment requests. Well Done!"
Dr. Andrew
Would you like to have your phone ringing off the hook with high-quality leads that turn into customers, clients, or patients?
What if you could find a partner that gave You a 3-Part 100% Money Back Guarantee?
1. It will be more cost-effective to hire us than if you were to pay google directly or use any other agency. We have the knowledge and skills to reduce your cost-per-click and improve your quality score so effectively our fee is paid by the cost savings you make.
2. We will make you money. We set milestones for what we will achieve together in the next 30, 60 and 90 days and if we don't hit them we will give you back 100% of your fee. We aim to bring you a ROI of at least $3 for every $1 you spend with us.
3. We don't fix you into long term contracts, Ever. We keep you as a customer by making you many times more money than you pay us. If you want to leave for any reason (or no reason at all) you can, we will even pay you a $500 "inconvenience" bonus for wasting your time.
How can we offer such an incredible guarantee?
It's simple.
Google AdWords is the most predictable, controllable advertising platform ever created. (It's the reason google is a 495bn+ company)
We do our research, we look at your account and your competitors ads, we know, in advance, what results we can bring you. We also know how much sharper our digital marketing skills are compared with the other agencies that generalise in various services, never really mastering one.
Now we could spend time trying to convince you of that. Or we could just put our own money on the line.
As a small business owner, you need a marketing partner you can trust and the fastest way to get your trust is to put our own cash on the line. Simple as that.
Our goal is to make you more money, and we won't accept your money if we're not fulfilling that goal.
Get started with a free ppc audit
Before You Can Work With Us...

There is One Catch.
Just as we strive to be the masters of our marketing segment, we're looking to work with businesses who want to become the best in their market as well. We pride ourselves in tackling and taking on business challenges that help us grow and our clients grow.

This means we don't accept just anyone to work with our team.
The thought of growing your business way beyond your wildest expectations excites you.

You're a motivated, hardworking entrepreneur who knows real success comes with sacrifices.
You want the best of the best for your business, no exceptions.
...Then here's the next step:
To get started, fill out the form below. Our intake specialist will review your form and get back to you promptly.
(Please note at this time we are booked up - if you would like to receive an email when a spot opens please enter your name and email below)
4 Ways We Help Transform Your Business Into A Money-Making Machine
Step 1 - Understanding Your Business and Customers



We could spend hours asking you about your favourite colours and fiddling with flashy graphics while we build your automated sales funnel. But we won't.
Instead we'll be using that time to understand your business, interview your customers and understand your goals so we can put together a strategy for getting real results that directly increase your bottomline.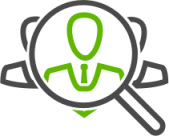 Step 2 - Creating a Vending Machine Instead of a Slot Machine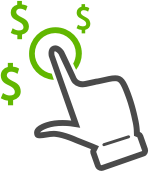 The reality is, Most businesses are gambling with their marketing dollars like you would a slot machine. Putting money in and hoping they get a return!
Once we have a full understanding of your industry we use proven strategies to build a system that works like a vending machine. When you put money in you know exactly what you'll get in return, Except these machine return more value than you put in.
Insert $1 and get back at least $3.
Step 3 - Converting Visitors into Customers
Now that you have a system in place that turns visitors into customers, we look to scale and excel your results. Using pay-per-click services like Google Adwords and Facebook ads, we create compelling online advertising that drives people in your target market to your website that is no a predictable conversion machine.

Unlike traditional advertising in magazines and newspapers or on television and radio, you'll have a very clear picture of your ROI Right down to the penny. Your advertising will work like a tap - turn the pressure up to make more sales.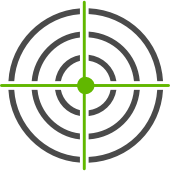 Step 4 - Test, Measure and Improve Your Results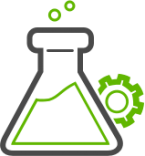 Every business is different and so are their customers. Best practices will go a long way, but in the end your site needs to be tailored to your customers and your industry.

We extensively monitor and test the behaviour of visitors to your website and use that information to guide our decisions. You'll know what's working as well as what isn't and you'll discover new opportunities to grow your business.